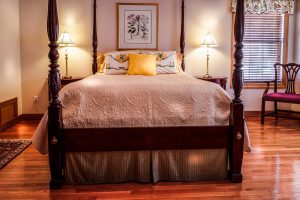 Lynh's Hardwood Flooring Services provides the absolute best services to many cities and towns. Boston, the neighbor to our hometown Quincy is to not be excluded from our services. Quincy may be the current home of our services but Boston was originally our first home! Lynh's Hardwood Flooring Services know the area of Boston and especially Dorchester, a historic neighborhood comprising more than 6 square miles in Boston. We are happy to work with the lovely homeowners of Dorchester and are able to provide our services with our customers with no problems. The drive to Dorchester is merely about 20 minutes from our home so we are able to get in and out quickly. At Lynh's Hardwood Flooring Services, we would be grateful to work with the homeowners that live at the base of our introductory to business!
Our Services:
Installation   |   Sanding    |   Refinishing   |  Staining
Hardwood Installation Dorchester MA
If you're looking to upgrade your floors, we suggest looking into hardwood installation. Trong at Lynh's Hardwood flooring will personally help you choose the perfect wood that best complements your room, delivering 100% satisfaction guaranteed, from the first plank to the final piece of trim!
Hardwood Sanding & Refinishing Dorchester MA
Is your floors are looking worn out and need refinishing, we are here to assist you. Your floors need to be sanded and refinished to restore its original and elegant look. Sanding can be messy, we've handled many unhappy homeowners who have experienced poor services due to lack of consideration to their clients. At Lynhs Hardwood Flooring, we make sure your room is kept environmentally safe throughout the day, as it is important that you trust us before we get started.[/vc_column_text]
Upgrading your floors can beautify your room within an instance and add more value to your home should you decide to sell in the future. if you're looking to install, sand, refinish or stain your wood floors in Dorchester, get in touch and contact us at (857) 869-0573 or fill in our online contact form.